---
Organized by: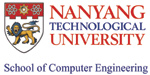 Co-organized by: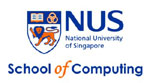 In Cooperation with:

The Japanese Society for Artificial Intelligence


Latest News
Conference registration is now open!
(Early registration deadline: 27 February 2006).
PAKDD2006 has finalized paper selection.
Tentative program of PAKDD School is available.
PAKDD data mining competition is now open.
---
General Information
The 10th Pacific-Asia Conference on Knowledge Discovery and Data Mining (PAKDD 2006) is a leading international conference in the areas of data mining and knowledge discovery. It provides an international forum for researchers and industry practitioners to share their new ideas, original research results and practical development experiences from all KDD related areas including data mining, data warehousing, machine learning, databases, statistics, knowledge acquisition and automatic scientific discovery, data visualization, causal induction and knowledge-based systems.
The conference calls for research papers reporting original investigation results and industrial track papers reporting real data mining applications and system development experience. The conference also solicits proposals for tutorials on crucial technologies of knowledge discovery and data mining, and calls for workshop proposals focusing on specific new challenges and emergency issues of knowledge discovery and data mining.
---
Singapore
Singapore, popularly known as "The Garden City", is situated at the southern tip of the Malaysian Peninsula in South-East Asia. With a rich and interesting history tracking back from 1819, Singapore is a small but prosperous cosmopolitan nation diversified with 4 main ethnic groups, namely, Chinese, Malays, Indians and Eurasians. With museums exhibiting rich collection of historical information and relics as contrasted to the fun theme parks, holidaying spots as well as bustling shopping and dining heavens, Singapore is an excellent utopia to unwind from the daunting stress of today's society.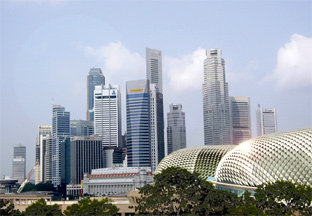 Cosmopolitan Singapore
---
Nanyang Technological University (NTU)
Located in the south-western part of the country some 25 km from the city centre, NTU has a 200-ha campus in Jurong. This is the Yunnan Garden Campus. The original part of the campus was built in 1986, and the campus buildings are laid out on a master plan drawn up by world famous architect Kenzo Tange.
In November/December 2000, National Institute of Education (NIE) shifted into its new, state-of-the-art, $400 million campus at the NTU grounds.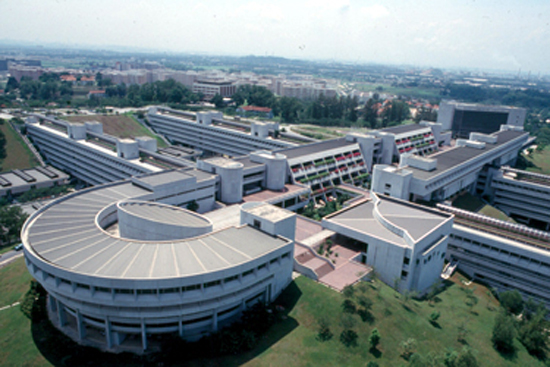 Nanyang Technological University was recently ranked by the Times Higher Education Supplement at the 50th place globally and 7th in Asia, in its ranking of the 200 best universities in the world.
---
For feedback, please contact webmaster at asceteo@ntu.edu.sg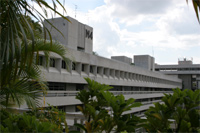 School of Computer Engineering,
Nanyang Technological University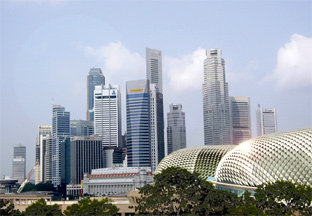 Singapore